The Miss University of Alabama Program
For the past 45 years the Miss University of Alabama Program has worked to uphold the Miss Alabama and Miss America Organizations' tradition of empowering young women to achieve their personal and professional goals while providing a forum to express their opinions, talent, and intelligence. Sponsored by the University of Alabama National Alumni Association and under the direction of Carol W. Wright, this program has gained the reputation of being one of the most competitive and rewarding competitions in our state.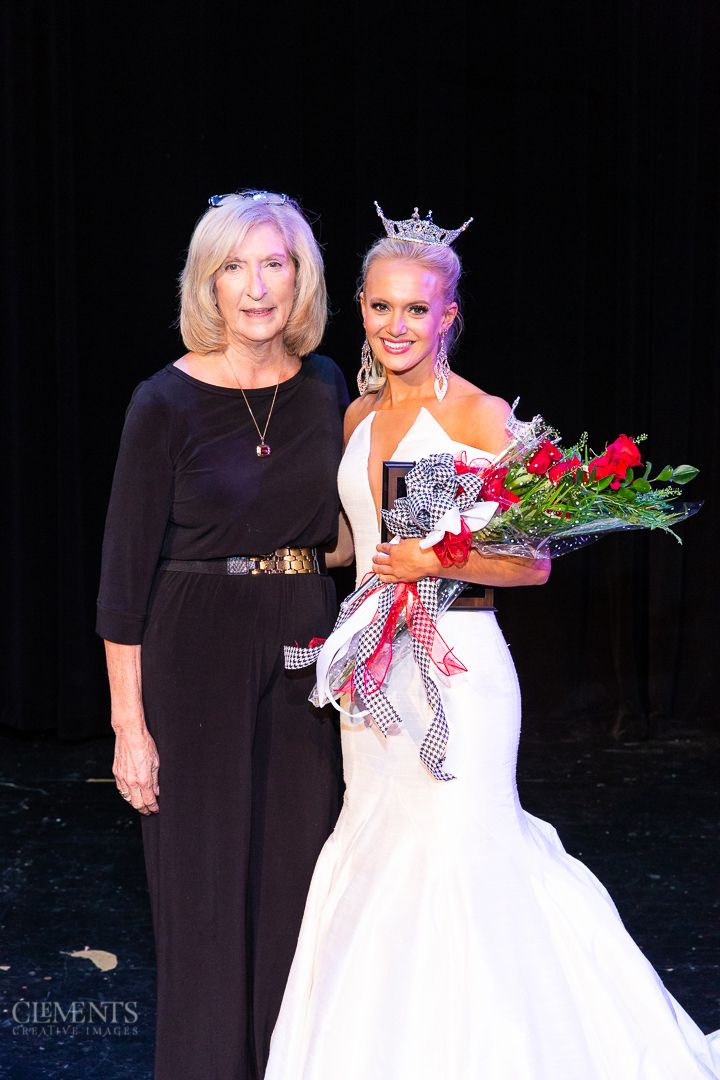 Meet The Director
Carol W. Wright has worked with the Miss Alabama organization for the past 30 years as a local competition Director, Certified Judge in five states, Judges Chairperson, and Travel Companion for Miss University of Alabama and Miss Alabama. During the 21 years that she has served as Director of Miss UA she has been able to secure a one year full-tuition scholarship for the titleholder, two book scholarships, and numerous other gifts and donations averaging about $50,000 each year for the winner and four runners-up. The success of this program would not be possible without the strong support of committee members, the UA National Alumni Association, University staff and resources, and the significant role of candidates' parents and family that have made them the talented and intelligent young women they are today. Best wishes to the 2021-2022 Miss University of Alabama, you have an amazing year ahead!


Roll Tide!